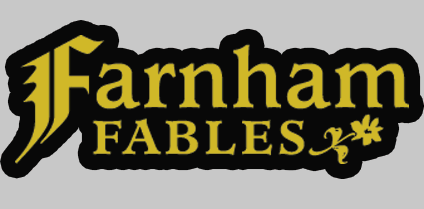 Farnham Fables: Episode 1: The King's Medicine
A downloadable game for Windows
Episode 1: The King's Medicine

---
"When Naigye and her niece Cally visit the castle, a surprise encounter with King Farnham leads to a short story about his three sons visiting a village of native lizard people."
---

Do you like, or at least, are able to tolerate:
Point-and-click adventure games?
Simple yet honest 216-color graphics?
An 800x600 windowed resolution?

The ability to go full screen with either stretched or un-stretched pixels?
A single EXE file that's less than 5 MB?
Lots and lots and lots of reading?
A unique response for every single possible interaction?
Tasteful nudity?
Lizard girls?
Farnham Fables is a series of short point-and-click adventure games, presented like a TV series, where every single possible interaction will give you a unique response.

UPDATE: May 4th, 2020
Hopefully fixed some hopefully minor issues hopefully.

UPDATE: December 18th, 2019
Fixed a few issues here and there, made an update to the Profile Maker,
and added Eric Luck back to the credits.

UPDATE: April 18th, 2019
Eric Luck was removed from the credits for reasons.

UPDATE: August 14th, 2018
Some very important code clean-up and typo/interaction fixes.

Quick update: Necessary tweak to the keyboard commands.

UPDATE: March 30th, 2018
It's the update nobody asked for but a number of people must surely have wanted!

Every Episode can now be played with just the keyboard!
Arrow Keys = Move mouse cursor
Hold Shift = Move mouse cursor faster
Z = Left Click
X = Middle Click
C = Right Click
On top of that, the number keys 1 - 9 can be used to select the Verbs.
Even better, I FINALLY fixed that awful flickering that happens in fullscreen mode whenever moving to another frame.
I'm, also pretty sure I fixed that glitch where, if you click really really fast, you can
somehow skip, uh, stuff.
Sorry to anyone who loves harmless bugs in their games and know just what the heck I'm talking about.
UPDATE: December 19th, 2017
Fixed a game-breaking bug where it wouldn't end if you have your Profile loaded.

UPDATE: December 18th, 2017

Episode 1 is now available for free.
The following updates have also been applied.
-Fixed the audio problem where it wasn't saving to your Profile File whenever you adjusted the volume.
-Fixed a problem where, if you CREATE a Profile File, it wouldn't save properly until you quit and reloaded.
-Optimized the inventory slots object (just some behind-the-scenes coding, you won't see any difference).
-Ethrea's text is now a shade of blue on the title screen.
-Added the option to have white text on black instead of black text on grey.
-Added Save and Load buttons in the menu bar.
Minor Update: July 31st, 2017
FINALLY made a fix to the music so now it sounds the way it should.

UPDATE: December 3rd, 2016
Seventh Edition released with obscure glitch with the menu fixed.
Minor Update: August 30th, 2016
One MORE little fix I needed to make that just couldn't stand to stay in there. Sorry about all these little fixes! Just, a tiny little thing I noticed while finishing up the second Episode...

Minor Update: August 29th, 2016
Had to fix a little variable issue that turned up, as well as fix a single spelling error. Still counting this as Sixth Edition though, which is why it's just a minor update, but felt I needed to bring it up.

UPDATE: August 22nd, 2016
To celebrate my mother's birthday, I'm releasing the "Sixth Edition" today!
There's now a volume control and, well, some other minor stuff too.
UPDATE: June 20th, 2016
Eh, changed my mind about the "Version 1.0" thing, so...
The "Fifth Edition" is out! Adding a new icon, and fixing a typo along with an "I can't believe I made this stupid mistake" save bug in "Room 10," where I accidentally labeled it as "Room 11." How embarrassing!
(actually I quietly released this two days ago, don't tell anyone, everyone)

UPDATE: June 15th, 2016
On June 20th, the game will be available on Steam. At that time, I will also be releasing "Version 1.0", having decided that "Numbered Edition" might be a bit more confusing than I meant it to be.
http://store.steampowered.com/app/463110
UPDATE: April 15th, 2016
Farnham Fables has been greenlit!!! Yay!!!
http://steamcommunity.com/sharedfiles/filedetails/?id=621527617
UPDATE: March 3rd, 2016
"Fourth Edition" has been released, fixing up a few things here and there (hopefully)!
Oh, and that's not all... the game is currently on Steam Greenlight!
Please show your support and vote if you can!
http://steamcommunity.com/sharedfiles/filedetails/?id=621527617

UPDATE: October 19th, 2015
I've released a "Third Edition" ("Version 1.2" in video game terms) of Episode 1, fixing more mistakes, among other things.
Arrows now appear on screen when selecting directions.
Fixed some missing interactions.
Bunch of other stuff.
UPDATE: July 4th, 2015
I've released a "Second Edition" ("Version 1.1" in video game terms) of Episode 1, fixing a few mistakes I discovered since the first release.
Fixed the Medicine-duplication error.
Fixed some inconsistency in Gloria's hair in a few of her sprites.
Fixed the ONE SINGLE PIXEL that was missing in Rachael's eye in one of her sprites.
Fixed some cases where the music would fade out when it's not supposed to.
Fixed some minor text spacing issues.
Fixed some "under the hood" stuff that means nothing in Episode 1, but created serious problems for future Episodes.
Download
Click download now to get access to the following files:
Farnham Fables Episode 1.exe
3 MB
Farnham Fables Episode 1.zip
2 MB
Comments
Log in with itch.io to leave a comment.
This series is very charming and I look forward to any future work you do!

Major thankies! I intend to continue this series for my entire life (and set things up in such a way to ensure that's actually possible, heh).