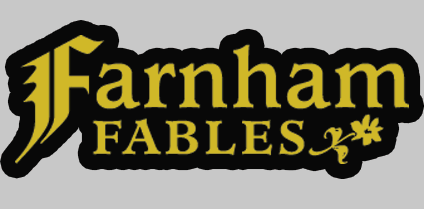 Farnham Fables: Episode 2: Just Another Sunday
A downloadable game for Windows
Episode 2: Just Another Sunday

---
"Wendy Edison and her family come home from church, only to find the gate to the pasture broken and one of their cows has wandered off. To make matters worse, Wendy's sister Winona blames herself and runs off as well. Looks like today isn't going to be just another Sunday!"
---

Do you like, or at least, are able to tolerate:
Point-and-click adventure games?
Simple yet honest 216-color graphics?
An 800x600 windowed resolution?

The ability to go full screen with either stretched or un-stretched pixels?
A single EXE file that's less than 6 MB?
Lots and lots and lots of reading?
A unique response for every single possible interaction?
A farm?
Tasteful nudity?
Lizard girls?
Farnham Fables is a series of short point-and-click adventure games, presented like a TV series, where every single possible interaction will give you a unique response.

UPDATE: May 4th, 2020
Hopefully fixed some hopefully minor issues hopefully.
UPDATE: December 18th, 2019
Fixed a few issues here and there, made an update to the Profile Maker,
and added Eric Luck back to the credits.

UPDATE: April 18th, 2019
Eric Luck was removed from the credits for reasons.

UPDATE: January 31st, 2019
Episode 2 is now available for free.

UPDATE: August 26th, 2018
Fixed a game-breaking bug where trying to pour water on painted items
when they weren't in your inventory froze the game.

UPDATE: August 14th, 2018
Some very important code clean-up and typo/interaction fixes.
Quick update: Necessary tweak to the keyboard commands.

UPDATE: March 30th, 2018
It's the update nobody asked for but a number of people must surely have wanted!
Every Episode can now be played with just the keyboard!
Arrow Keys = Move mouse cursor Hold Shift = Move mouse cursor faster Z = Left Click X = Middle Click C = Right Click On top of that, the number keys 1 - 9 can be used to select the Verbs.
Even better, I FINALLY fixed that awful flickering that happens in fullscreen mode whenever moving to another frame. I'm, also pretty sure I fixed that glitch where, if you click really really fast, you can somehow skip, uh, stuff. Sorry to anyone who loves harmless bugs in their games and know just what the heck I'm talking about.
UPDATE: December 19th, 2017
Fixed a game-breaking bug where it wouldn't end if you have your Profile loaded.


UPDATE: December 18th, 2017
The following updates have been applied.
-Fixed the audio problem where it wasn't saving to your Profile File whenever you adjusted the volume.
-Fixed a problem where, if you CREATE a Profile File, it wouldn't save properly until you quit and reloaded.
-Optimized the inventory slots object (just some behind-the-scenes coding, you won't see any difference).
-Ethrea's text is now a shade of blue on the title screen.
-Added the option to have white text on black instead of black text on grey.
-Added Save and Load buttons in the menu bar.
Minor Update: July 31st, 2017
FINALLY made a fix to the music so now it sounds the way it should.

UPDATE: June 20th, 2017
Fifth Edition released, fixing the following mistakes:
-Fixed volume issue with first meeting cow
-Added more directions at school
-The stick now shows up in the ending if you left it there
UPDATE: February 18th, 2017
Fourth Edition released, finally fixing some mistakes people have found.
Also cleaned up a few text alignment annoyances (well, they annoyed me), and fixed a minor shadow-overlap mistake with Winona tossin' her clothes in the laundry chute.
UPDATE: December 3rd, 2016
Third Edition released with obscure glitch with the menu fixed.
UPDATE: September 28nd, 2016
Released "Second Edition," fixing a few mistakes found here and there.
Edit: Whoops, I got the date wrong, ah well...
UPDATE: September 2nd, 2016
Fixed a few minor things, but kept the "First Edition" line in since it's still so close to the initial release date and there hasn't been many sales yet. Just wanted t'let people know.

Download
Click download now to get access to the following files:
Farnham Fables Episode 2.exe
4 MB
Farnham Fables Episode 2.zip
4 MB