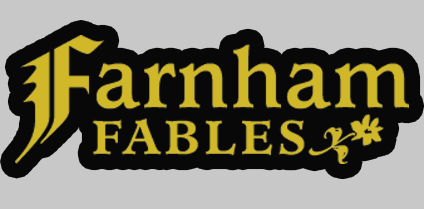 Farnham Fables: Episode 4: Little Dog Dreams
A downloadable game for Windows
Episode 4: Little Dog Dreams
---
"Theresa Doyle is pretty tired and about to go to bed, unaware that her dreams will be visited by Althea the Nightmare, who plans to send her on a quest to find six Rainbow Keys to create a rainbow bridge across a river of peanut butter so Theresa can find her best friend Andrew and give him his hat back."
---

Do you like, or at least, are able to tolerate:
Point-and-click adventure games?
Simple yet honest 216-color graphics?
An 800x600 windowed resolution?

The ability to go full screen with either stretched or un-stretched pixels?
A single EXE file that's less than 10 MB?
Lots and lots and lots of reading?
A unique response for every single possible interaction?
Tasteful nudity?
Lizard Canine girls?
Farnham Fables is a series of short point-and-click adventure games, presented like a TV series, where every single possible interaction will give you a unique response.

UPDATE: July 14th, 2021
Fixed up a few things here and there that had been bugging me,
like a single column of pixels on the right side of Theresa's room being off a bit
for some reason.

UPDATE: May 4th, 2020
Hopefully fixed some hopefully minor issues hopefully.
UPDATE: December 18th, 2019
Fixed a few issues here and there, made an update to the Profile Maker,
and added Eric Luck back to the credits.
Quick Update: December 28th, 2019: Fixed an interaction (Give Boots to Portal).

Purchase
In order to download this game you must purchase it at or above the minimum price of $5 USD. You will get access to the following files:
Farnham Fables Episode 4.exe
8 MB
Farnham Fables Episode 4.zip
7 MB